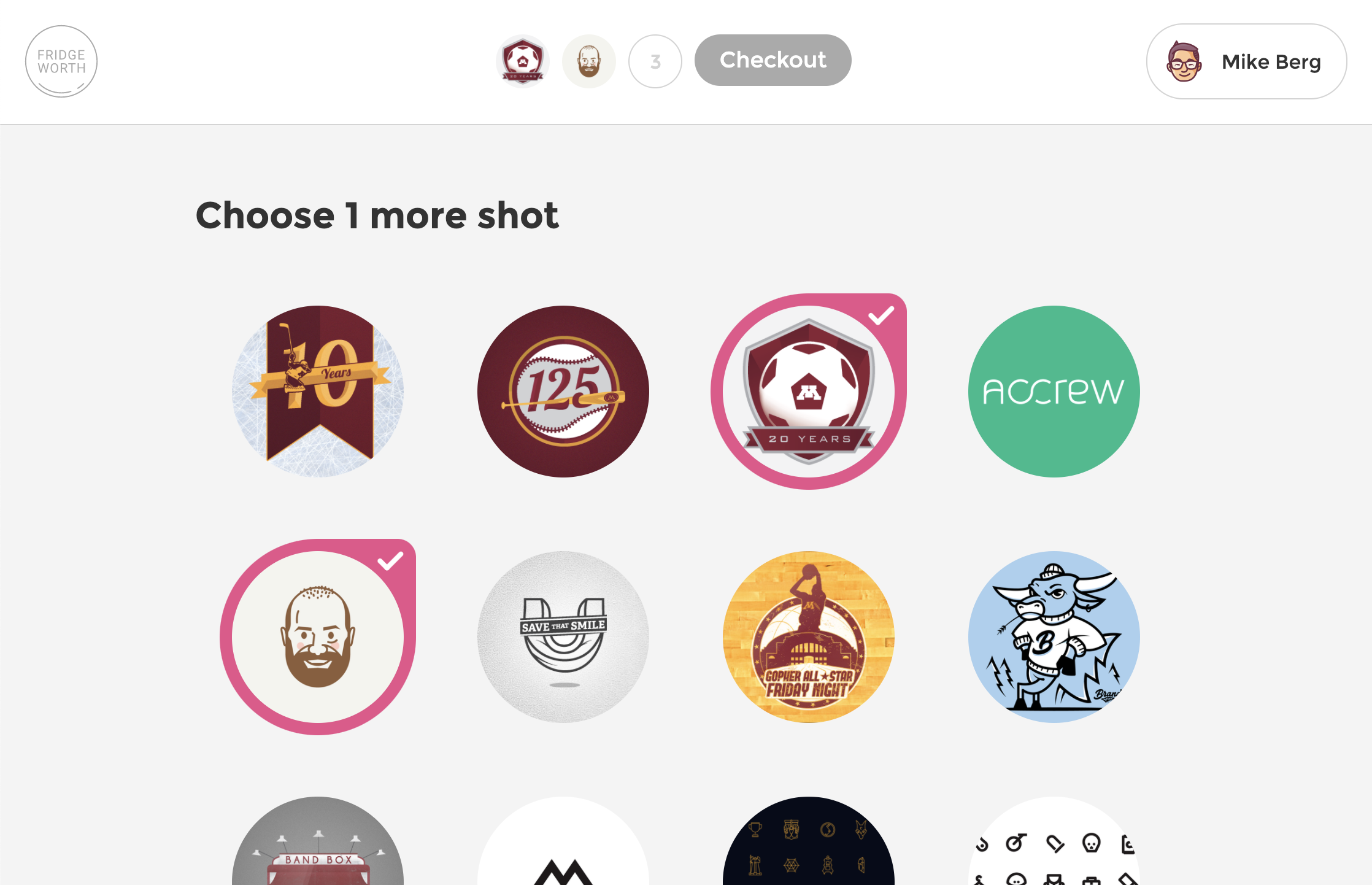 History
In 2016, Mike Berg, Joe Pintozzi, and I teamed up, bought a button maker and made an app that turned Dribbble shots into fridge-worthy magnets.
In 2019 we decided to shut down the app, but I created a demo-only version in React for practice and archival purposes.
How It Worked
Fridgeworth was originally a Rails app, and fairly simple...
Customers would come to us, authenticate with Dribbble, select 3 of their Shots, then check out using Stripe Checkout.
From there, we'd be notified of the purchase, then log into the admin portal to fulfill the order.